Our friends over at Florida Backroads Travel have compiled a list of Florida authors, where they lived and what they wrote. Earlier, we published a piece about motion pictures filmed here in the Sunshine State and recommended it might be a wonderful reason to select some of those sites as travel destinations.
This is another such list. It is a great compendium of different styles, time periods and locales. We thank our friends at Florida Backroads Travel for their hard work.
Authors are listed under at least one of the places they have lived.
To learn more about the author, just click on the link.

---
CAPTIVA/SANIBEL. Randy Wayne White lived an adventurous life in Southwest Florida. He started writing non-fiction under his own name and fiction under a pen name. Finally he created Doc Ford, an adventurous marine biologist with a mysterious military background.

---
CHOKOLOSKEE. Totch Brown is the name he went by. His real name was Loren G. Brown, and he was born on March 12, 1920 and died on May 8, 1996. He wrote only one book, but that book enshrined him among the best Florida authors. He wrote about his life in the Florida Everglades.
---
CHOKOLOSKEE. Peter Matthiessen was not from this area, but wrote compellingly about the life and times of pioneers in Southwest Florida. His "Shadow Country" is a 900 page book that includes "Killing Mr. Watson" and other stories that capture the place and times of this remote area.

---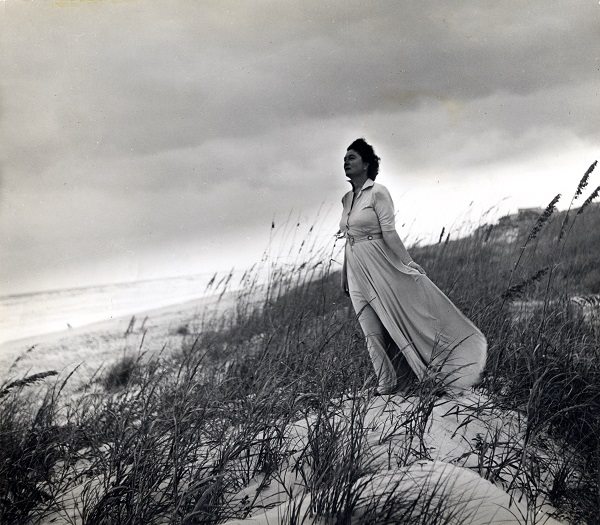 CROSS CREEK. Marjorie Kinnan Rawlings, won the Pulitzer Prize for Fiction for "The Yearling". She also wrote "Cross Creek" and "South Moon Under". She was one of the first authors to chronicle the lives of the hardy pioneers around Cross Creek known as Florida Crackers.
---

EATONVILLE. Zora Neale Hurston, black author known for "Their Eyes Were Watching God", "Dust Tracks on a Road", and many more classics. Although she was part of the "Harlem Renaissance" and well know in her day, she died penniless in Fort Pierce, Florida. The novelist Alice Walker (The Color Purple) discovered her unmarked grave and provided a decent gravestone.
---
GAINESVILLE. Michael Gannon is unique among Florida authors. He was born in 1928 and passed away on April 10, 2017. He wrote many great books about Florida and other subjects. During World War II, he was a member of the American Field Service. He was also a war correspondent in Vietnam. He was a professor at the University of Florida. Earlier in his life he was a catholic priest.
---
GAINESVILLE. Harry Crews was born on June 7, 1935 in Bacon County, Georgia and died in Gainesville, Florida on March 28, 2012. He taught at the University of Florida for 30 years, and is considered a master of Southern literature. He has created many memorable and freakish characters, and his novels are quite often strange, violent and dark.
---
GAINESVILLE. Kevin McCarthy was born in 1940 and lives in the Gainesville, Florida area. He is a Professor of English at the University of Florida in addition to being one of the most prominent Florida authors. His academic interests include English language and linguistics, history of the English language, and Floridiana.
---
JACKSONVILLE. Stetson Kennedy, at the time of his death, was one of the oldest living Florida authors. He was born on October 5, 1916 in Jacksonville, Florida, and died on August 27, 2011. He was still active in literary events and causes in Florida until shortly before his death. He was a Florida literary and civil rights legend, an award-winning Florida author and human rights activist, a folklorist, a labor activist, and an environmentalist.
---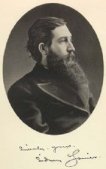 JACKSONVILLE. Sidney Lanier was born in Macon, Georgia on February 3, 1842, and died on September 7, 1881, in Lynn, North Carolina. We include him on this page because he wrote "Florida: Its Scenery, Climate and History". He was a poet and musician, and one of the most famous literary figures in the South.
---
KEY WEST. Jimmy Buffet was born in Pascagoula, Mississippi on Christmas Day, 1946, and is alive and well and still a great Christmas gift after all these years. He lives in homes in Florida, the Caribbean, and New York. He is famous as a singer, songwriter, businessman, and movie producer. He is also a talented writer.
---
KEY WEST. Ernest Hemingway, Pulitzer Prize and Nobel Prize winner lived in Key West for many years. Most of his writing there was not about Florida, but "To Have and Have Not" has a Florida setting. Hemingway's home is still a popular Key West attraction.
---

MANDARIN. Harriet Beecher Stowe , wrote "Uncle Tom's Cabin" and one of the earliest Florida travelogues, "Palmetto Leaves". Upon meeting Mrs. Stowe during the Civil War, Abraham Lincoln said "so you're the little lady who started this big war.
---
MELROSE. Al Burt, author of "Becalmed in the Mullet Latitudes" and other classics about Old Florida. He was a former newspaper reporter and columnist for the Miami Herald. He was seriously wounded in an accidental shooting and moved to the quiet town of Melrose east of Gainvesville.
---
MERRITT ISLAND. Vernon Lamme lived a lot of Florida history and reported on it for several newspapers. He also became the Florida State Archeologist. His books are "Florida Lore" and "More Florida Lore"
---
MERRITT ISLAND. Patrick Smith, 1927-2014, historical fiction, wrote "A Land Remembered", a classic of Florida historical fiction. Also wrote "Angel City", "Allipattah", and other books with Florida themes. "A Land Remembered" is taught in many Florida schools because of its historical accuracy and relevance.
---

MIAMI. Dave Barry was born on July 3, 1947, and is still alive and well in South Florida (which he loves to make fun of). This Florida author makes people laugh every day with his books and columns. When distinguishing fact from hyperbole, Barry frequently asserts: "I am not making this up".

---
MIAMI. Edna Buchanan was born in New Jersey in 1939. She is alive and well and lives in Miami, Florida. She is one of the many Florida authors who have been with the Miami Herald, including Al Burt, Dave Barry and Carl Hiaasen. Her crime reporting career made her a successful novelist.
---

MIAMI. Marjory Stoneman Douglas lived to be 108 years old. She moved to Miami in 1915 to work for Miami Herald, owned by her father. She lived in Coconut Grove for the rest of her life and in 1947 she wrote a nonfiction book about the Everglades titled "River of Grass". This book and her activism resulted in Everglades National Park and a lifetime spent helping to save the Everglades.
---
MIAMI. James W. Hall was born in 1948 and is currently living in South Florida and Western North Carolina. He is one of the best educated and credentialed writers in our collection of Florida authors. He has a Ph.D., and can legitimately be called Dr. Hall. In spite of that – or because of that – he's one hell of a writer.
---
MIAMI. Carl Hiaasen was born in 1953 in the Fort Lauderdale, Florida suburb of Plantation. He is alive and well and living in South Florida. He may be America's greatest satirist, and is certainly one of the most entertaining Florida authors of modern times. In addition to his novels, he has been a reporter and columnist for the Miami Herald.
---
MIAMI. Elmore Leonard was born in 1925 and died on August 20, 2013 at the age of 87. He lived in Pompano Beach and North Palm Beach, and divided his time between the Detroit area and Florida. His Florida home and the settings of many of his books has us including him among our Florida authors.
---
MOUNT DORA. Pat Frank was born in Jacksonville, but his most famous novel was "Alas Babylon". He wrote this dystopian novel about the aftermath of nuclear war while living in the unincorporated community of Tangerine south of Mount Dora. The fictional town of Fort Repose was based on Mount Dora.
---
MOUNT DORA. Mike Miller is the author of numerous books about Florida, including several travel guides, and is the owner and publisher of several websites. In addition to writing, he has an active career as a consulting civil engineer.
---
ORLANDO. Jack Kerouac was born in 1922 and died in 1969 at the age of 47. He wrote about many subjects including spirituality, Buddhism, drugs, poverty, and travel. His most famous work is probably "On The Road" written in the early 1950s, and "Dharma Bums" written while he lived in Orlando.
---

ROCKLEDGE. Nick Wynne lives in Rockledge but was raised in McRae, Georgia. He has Bachelor, Master, and Doctorate degrees from the University of Georgia. He was the Executive Director of the Florida Historical Society from1987 to 2008. He has written and published more than 25 books, many of them on history subjects.
---
SARASOTA. John D. MacDonald, best selling novelist, mystery writer, and the creator of Travis McGee, star of 21 best selling mystery novels. He wrote hundreds of short stories and many other novels, including "Condominium" and "Barrier Island". His novel "The Executioners" has been made twice into the movie "Cape Fear".
---
SARASOTA. David T. Warner was a member of a pioneer Florida family and wrote several books about the old days in the state. His best known work is "Vanishing Florida". He was a member of the "Liar's Club" in Sarasota. This was a lunch club whose members included John D. MacDonald.
---
SEBRING. Rex Beach One of the first Florida authors to be a big time financial success. His novel "The Spoilers" has been made into movies 5 times. He was the first president of the Rollins College Alumni Association. After his successful writing career, he became an equally successful Florida farmer and rancher.
---
ST. JAMES CITY (Pine Island). Robert N. Macomber is an award winning writer, lecturer, and a real life seaman. He has experience as a military consultant and as an offshore racing captain. Robert is best known for his Honor Series. These maritime thrillers trace the life and career of U.S. Navy officer Peter Wake.
---
ST. PETERSBURG. Raymond Arsenault is a professor of southern history at the University of South Florida, St. Petersburg campus. He specializes in the social, political and environmental history of the American South, and has carved a special niche among Florida authors for this kind of writing.
---
ST. PETERSBURG. Jeff Klinkenberg was born in Miami in 1949 and is alive and well and living in the Tampa Bay area. He started exploring the Florida Keys and the Everglades in his childhood, and has been a keen observer of the changes in the state over the years.
---

ST. PETERSBURG. Gary Mormino was born January 31, 1947 and is alive and well and living in the Tampa Bay area. In addition to being a Florida author, he is a full professor at the University of South Florida, and has written several books about Italian Americans and a large work about Florida.
---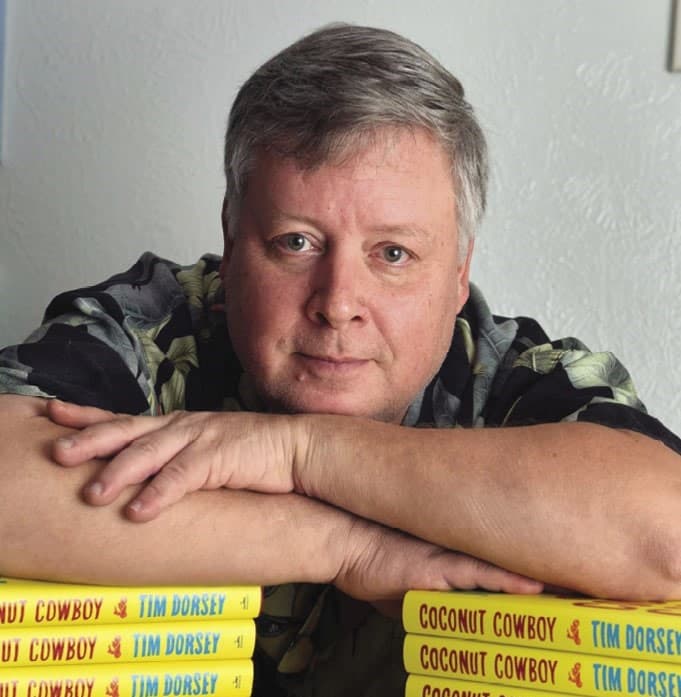 TAMPA. Tim Dorsey. Tim is one of the genre of Florida authors like Carl Hiaasen who take Florida's craziness and make it even crazier. Serge Storms is the "hero" in most of Tim's books. Serge's sidekick is Coleman, a lovable drunken pothead. Serge has a psychological illness that make him a serial killer. He takes meds to control his illness, but often stops taking them because he hates the side effects.
OTHER AUTHORS & THEIR BIOGRAPHIES & BOOKS
LAKELAND, Melanie Hoover
Melanie Hoover has lived in Lakeland, Florida since 1978. Originally from Holland, Michigan, she and her husband of 45 years, have moved many times since …
FORT LAUDERDALE, Dan Santoro
"Trapper" Dan Santoro first visited Fort Lauderdale Beach for Spring Break '79 and returned the following 2 years as well. He permanently moved to …
MIAMI, Arva Moore Parks
From Wikipedia: Arva Moore Parks McCabe (born 1939) is a historian, author and preservationist in Miami, Florida. A University of Florida Alumnus …
DAYTONA BEACH, Michelle Davidson
Michelle Davidson is a mixed media artist and author who currently lives in Daytona Beach, Florida. She is the author of "Florida's Haunted Hospitality", …
JACKSONVILLE, Armand Rosamilia
Born in New Jersey in 1969, Armand has made Florida home since 2001. He has several books set in Florida, including "Miami Spy Games," nonfiction "A …
AUBURNDALE, Suzanne D. Williams
Best-selling author, Suzanne D. Williams, is a native Floridian, wife, mother, and nature photographer. She is the author of both nonfiction and fiction …
KEY WEST, David L. Hemmel
KEY WEST. David L. Hemmel has lived a large part of his life in a picket fence lined 'Conch House' in Key West's historic district. From this vantage point …
LEESBURG, David M. Newell
Mr. Newell wrote a wonderful book about the Withlacoochee area of Florida. It was titled "If Nothin' Don't Happen". The book features the adventures …
CORAL GABLES, Charlton W. Tebeau
Charlton W. Tebeau was born in 1904 and died in 2000. During his long life he wrote many books, but his most famous one is "A History of Florida" published …
VERO BEACH, E Lynne Wright
A native Pennsylvanian who loved books even before she learned to read, Lynne began turning out stories almost as soon as she learned to write. As a …
TALLAHASSEE, Jan Godown Annino
Tallahassee-area resident Jan Godown Annino, born in 1952, grew up in rural New Jersey next to a back-yard field that held a bunch of dairy cows chewing …
WASHINGTON, DC, Michael Grunwald
Michael Grunwald is a Washington Post reporter who has won the George Polk Award for national reporting and other prizes for investigative reporting. …
COCOA BEACH, Gordon England
Gordon England hails from Texas and was born in 1954. He now lives a tropical life in Cocoa Beach, Florida. He graduated from the University of Texas …
JACKSONVILLE, Jane R. Wood
Jane R Wood was born in Astoria, Oregon, in 1947, but moved to Central Florida with her family in 1957, just in time to witness America's historic journeys …
MOUNT DORA, Roderick Billette
Roderick Billette is alive and well and lives in Mount Dora, Florida. He is a Florida native who was born and raised in Lake County, and writes adventure …
Please follow and like us: